In Case You Forgot, the Audi R8 Is a Pretty Perfect Sports Car
After 14 years, the $200,000 vehicle continues to (quietly) shine.
Before I slid into the drivers' seat of the 2020 Audi R8 last month in Los Angeles, I'll admit I was skeptical: I drove this car in 2016, I thought. Nothing new to see here.
In the 14 years since the production version launched, Audi has taken an almost hands-off approach to its signature coupe. Aside from the usual technology and slight aerodynamic and driving adjustments subtly integrated every year, and a second-generation facelift in 2012 with a new variant called the V10 Plus, the R8 has remained relatively unchanged both in exterior styling and behind-the-wheel performance.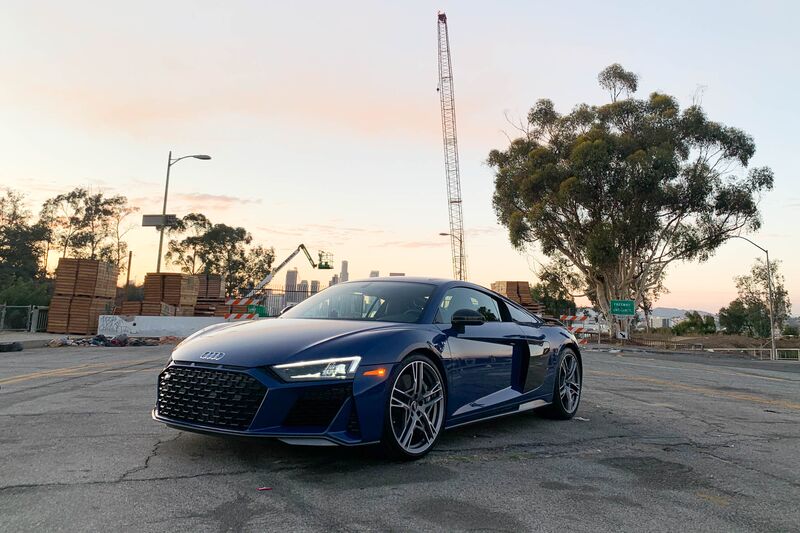 The 2020 R8 offers new, exclusive exterior colors such as this Ascari Blue Metallic paint, plus an all-new honeycomb grille, oval exhaust pipes, and an edgier rear spoiler. 
At this point, you're more likely to have forgotten all about the Audi R8 than to consider it as the possible exciting new addition to your dream garage.  
But that would be so, so wrong. The $195,900 R8 V10 Performance Coupe is perfectly suited for everyday life on the road but with an attitude that feels like a holiday every time you press the gas pedal. Driving it again this year was like going back and listening to Muddy Waters wail on the guitar and remembering just how great a